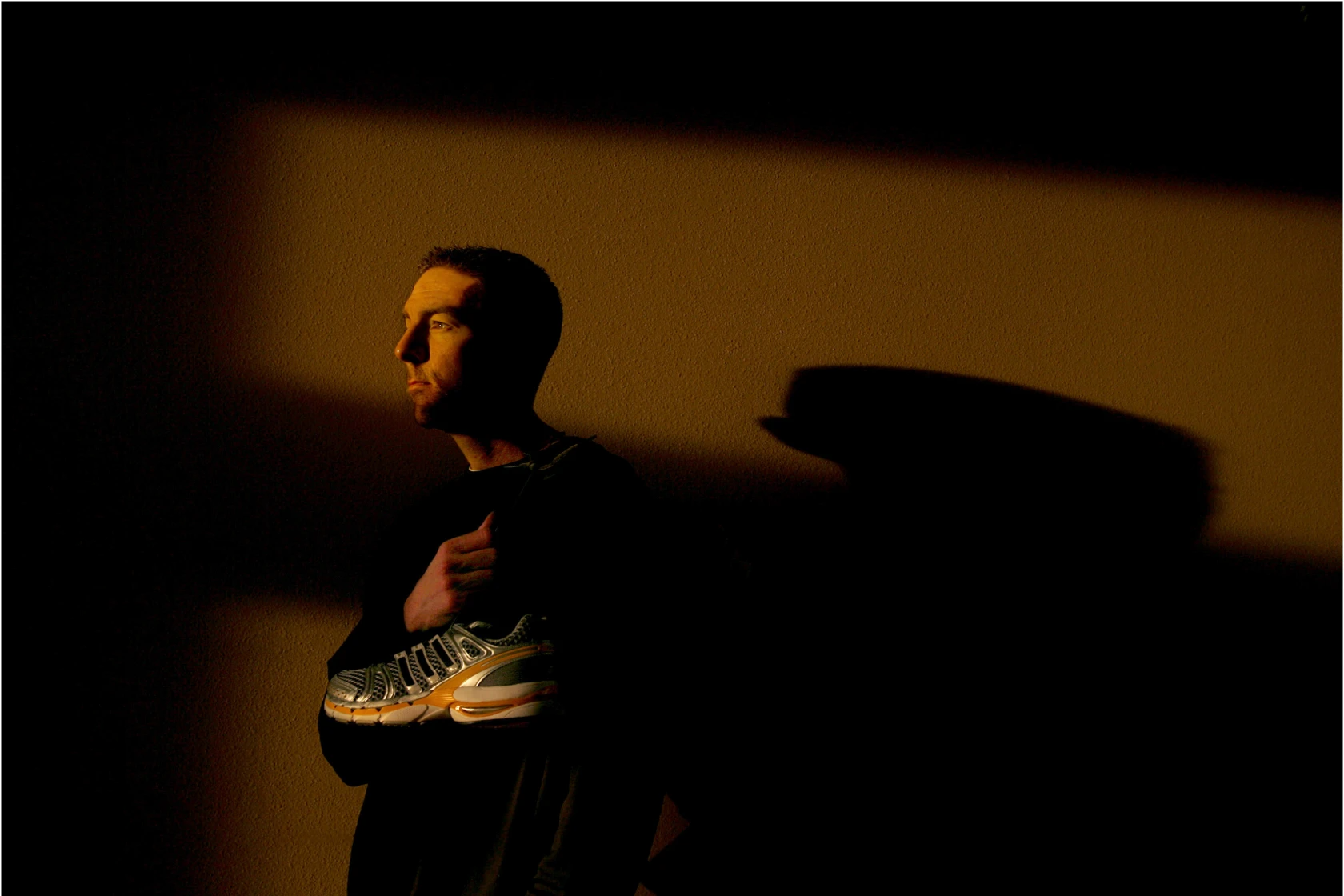 On July 9, 2023, the Dick Beardsley Races lost our beloved race director, Mark Knutson, in a tragic accident. Mark's unexpected passing has left an immense void in all of our hearts and the community he cherished so deeply. We want to take this opportunity to honor Mark's memory and express our commitment to continuing his remarkable legacy.
Mark was not just the Race Director of the Dick Beardsley Races, but also a close friend to Dick Beardsley himself. Mark was dedicated to ensuring the Dick Beardsley races always represented its namesake's vision, even suggesting the name change of the 5K race to honor the loss of Dick's son, Andy Beardsley, shortly after his passing. Forever a visionary, Mark was always looking for a way to improve the races, but when Mark wanted to make a change, he made sure to get Dick's stamp of approval first. Long before he was the race director, Mark poured his energy into the Dick Beardsley races by hosting aid stations as a volunteer and recruiting runners to attend the event for many years. At the inaugural race, Dick Beardsley sang the National Anthem before hundreds of excited runners at the request of Mark Knutson. These stories show how his warm and genuine nature endeared him to all who had the privilege of meeting him during his races. Mark truly poured his heart and soul into the things he loved—his family, friends, and his events.
Mark was a dear friend to so many within the running community and beyond, and we are profoundly aware of the immeasurable impact Mark had. His relentless pursuit of excellence and his commitment to providing an unforgettable experience for all participants set the Dick Beardsley Races and Fargo Marathon apart. We want to assure you that we are dedicated to continuing Mark's legacy at the Dick Beardsley Races in 2023 and beyond. We would also like to send our heartfelt thanks to Dick Beardsley, the Beardsley Race Committee, Detroit Lakes Police Department, and those within the Detroit Lakes community who have stepped up to help make sure the Dick Beardsley Races happen.
Finally, we extend our heartfelt condolences to Mark's family and friends. We ask that you keep them in your thoughts and prayers during this difficult time. In light of this enormous loss, the Knutson family kindly requests that donations be made to Shoes for Kids in Mark's memory, ensuring the continuation of his remarkable legacy and dedication to a cause that meant so much to him.
Let us come together as a community, united by our shared memories and the impact that Mark Knutson has left on our lives. We plan to honor Mark's memory within the Dick Beardsley Races, so stay tuned for additional details. To learn more about Shoes for Kids or to make a donation, visit